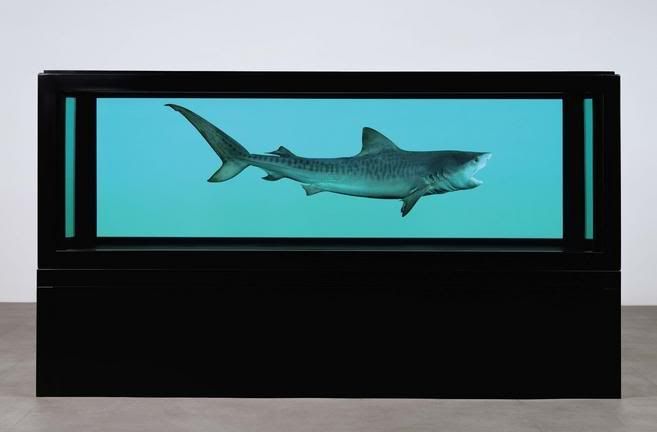 The Kingdon, a tiger shark submerged in formaldehyde, sold for $17M. Photo Getty Images: Peter Macdiarmid

Despite the US economic downturn, British artist Damien Hirst sold his work at Sotheby's for nearly $200M. The total for the two-day sale was a record for an auction of works by a single artist, smashing the previous record held by Picasso of $20M for 88 works sold in 1993. This groundbreaking and controversial sale was the first time an artist has sold directly through an auction house. "Cutting out out the middleman", i.e. no galleries, no dealers, all the works were sold directly to the public.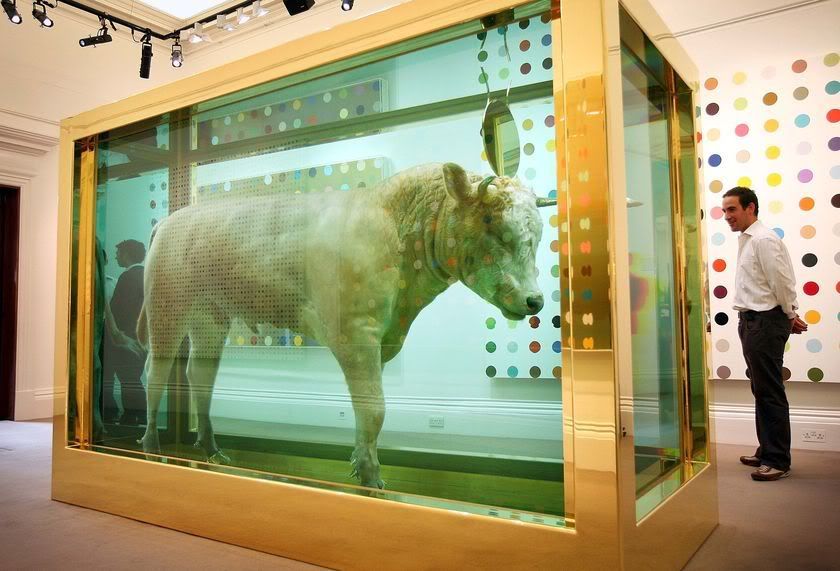 The Golden Calf, a calf adorned in gold and submerged in formaldehyde, sold for $18.3M. Photo Getty Images: Peter Macdiarmid

Of the top 20 pieces sold, half went to Europeans, the rest to emerging markets like Russia, China, India, and the Middle East. Says CNN's Art corespondent Lola Ogunnaike, "They have the money to spend, and they are really spending it on Contemporary Art." When asked if it is a reaction to how poorly the stock markets are doing she replied, "Interestingly enough, this is not an anomaly, this has been happening since the summer", referring to Christie's recent sales of a Warhol $35.5M and Monnet for $80M. "So as our market is crumbling, the art world, for now at least, is insulated".

Can the same be said of the 20th Century design market? Recent record breaking sales suggests yes. However, considering the mass-produced nature of most modernist design items, seeing the astronomical prices in the art world would be doubtful. Top dollar would be reserved for only the rarest specimens, prototypes or one-offs.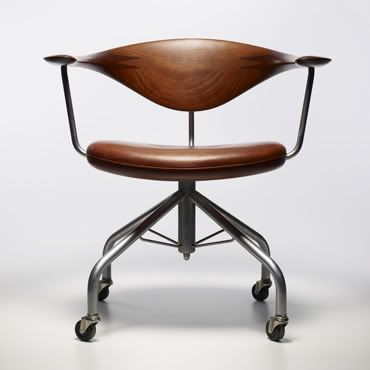 Last May, this Hans Wegner's leather and teak swivel chair, estimated $15,000 to $20,000, sold for $50,000 at Wright. Photo: Wright, Brian Franczyk