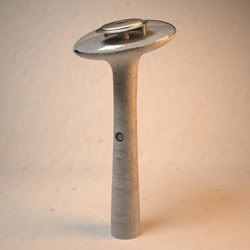 DesignAddict has just blogged on a brilliant new design for a papershredder. In the classic theme of what is old is new again (a la Jonathan Ives and Deiter Rams), the Paper2Dust shredder appears to have descended from a 1956 modernist masterpiece: Angelo Mangiarotti's Secticon clock.

I am curious to see it in action.


Click here for the original post.


Click here to visit BlueLarix.